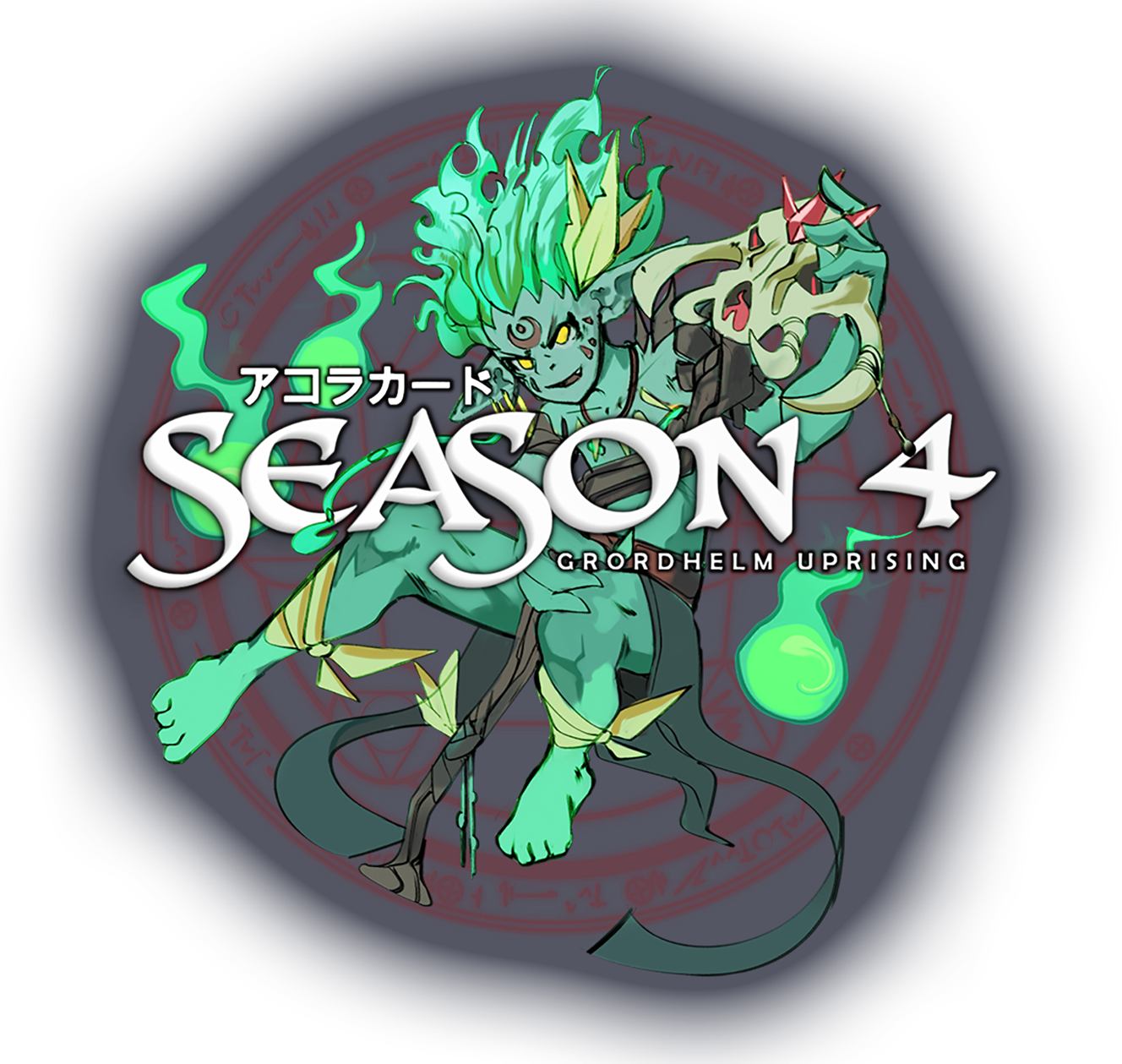 Congratulations to all of the Alchemists who participated in Akora Play – Season 4: Grordhelm Uprising!
---
On behalf of the entire Akora TCG team we would like to extend our gratitude to all of the new and experienced Alchemists and local game stores who participated in our latest competitive season of Akora Play! We are extremely proud of the Akora community! We are always taking player and organizer feedbacks, and thanks to feedback from last season we can say this season ran smoother thanks to you! We hope you enjoy what we have in store for Season 5.
Akora Play – Season 4: Top Ranked Alchemists
We are excited again to showcase the Top 3 Alchemists of the season, who harnessed their Alchemist Essence as they battled opponents near and far across the realm of Grordhelm.
---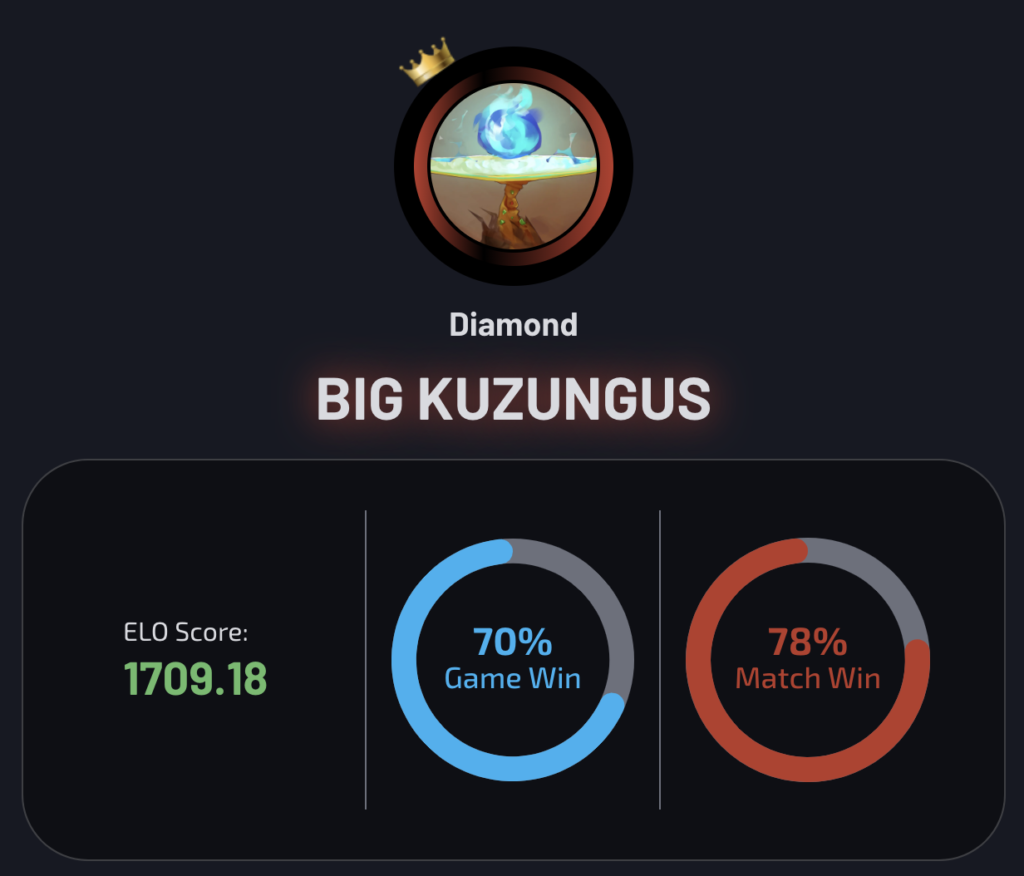 Player Name: Big Kuzungus
Season 4 Rank: 1st
Favorite Attribute: Electric
Favorite Akora: Jinsoku
Favorite Card: Storm Birds Cry
"Season 4 was full of twists and surprises. After Warped Ocean Cry was rightfully banned, it took many trials and errors to figure out which attribute I would adopt for S4 and eventually landed on Electric. Speaking of trials, I'm excited to see the deck builds we will see with the near release of 'Trials of Ikithia'.

I want to congratulate everyone this season, especially Bryan and Nick. You two killed it like always.
Shout-out to Nathan from Hypercollectibles in New Port Richey, FL for being a great host as always, and putting up with us.

I'll be waiting on Jaxonation to reach out with a handsome offer for me to make an appearance to do my Season 4 deck profiles on his YouTube channel. Good luck in S5 everyone!"
---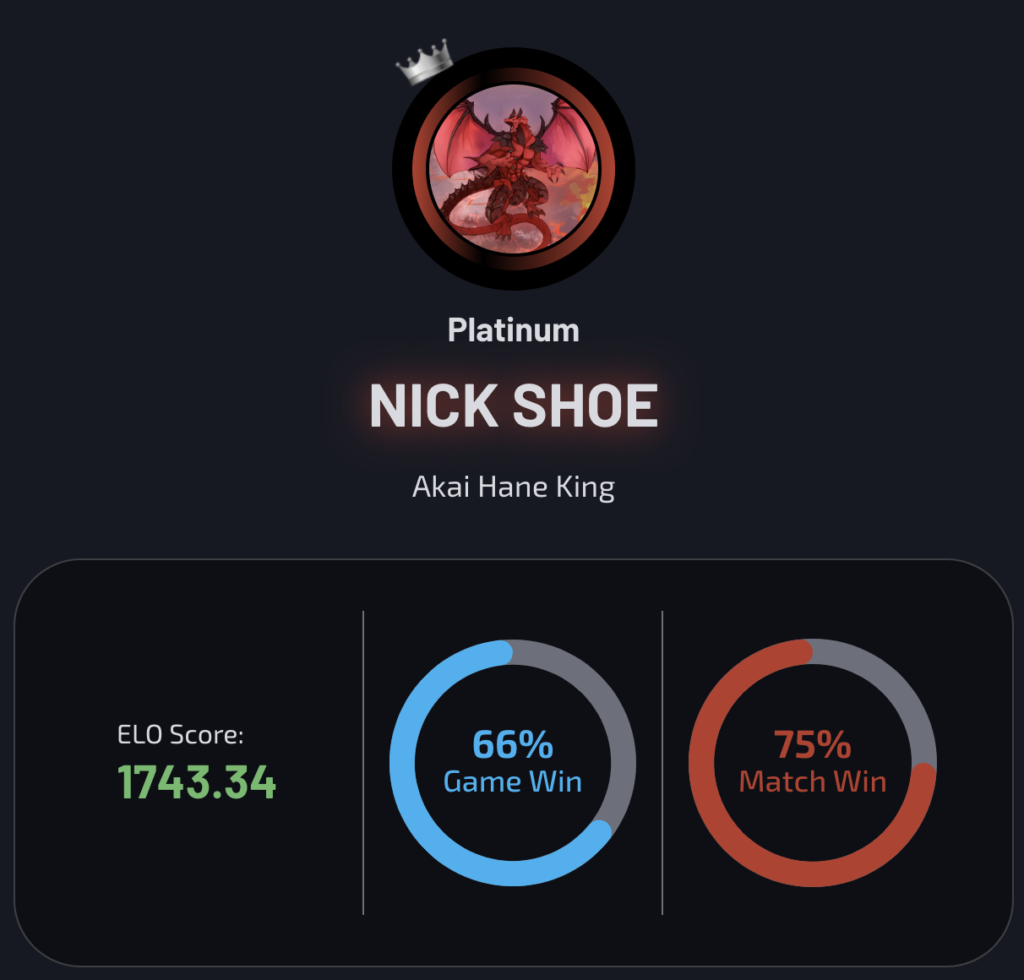 Player Name: Nick Shoe
Season 4 Rank: 2nd
Favorite Attribute: Electric (this season)
Favorite Akora: Seiteku-Hane
Favorite Card: Thunder Feather
"My favorite memory from this season was playing with more knowledgeable and skilled players. Last season was my LGS's first time playing, so the competition was more difficult this season! People came every week ready to win! It was fun trying to figure out everyone's weakness and trying to adapt to beat them every week. It wasn't so easy, but it made for more "heart pounding" matches! There was some really good cards introduced this season that really helped every attribute and because of that, every attribute had a chance of winning. There were many surprises with how some people figured out combinations, so possibilities were endless in every deck. That's something that I love about the game of Akora!

Another successful season for Hyper Collectibles! (Owner: Nathan Heusted)

Congratulations to Tyler (1st), Brian (3rd), and everyone else in the Top 16!"
---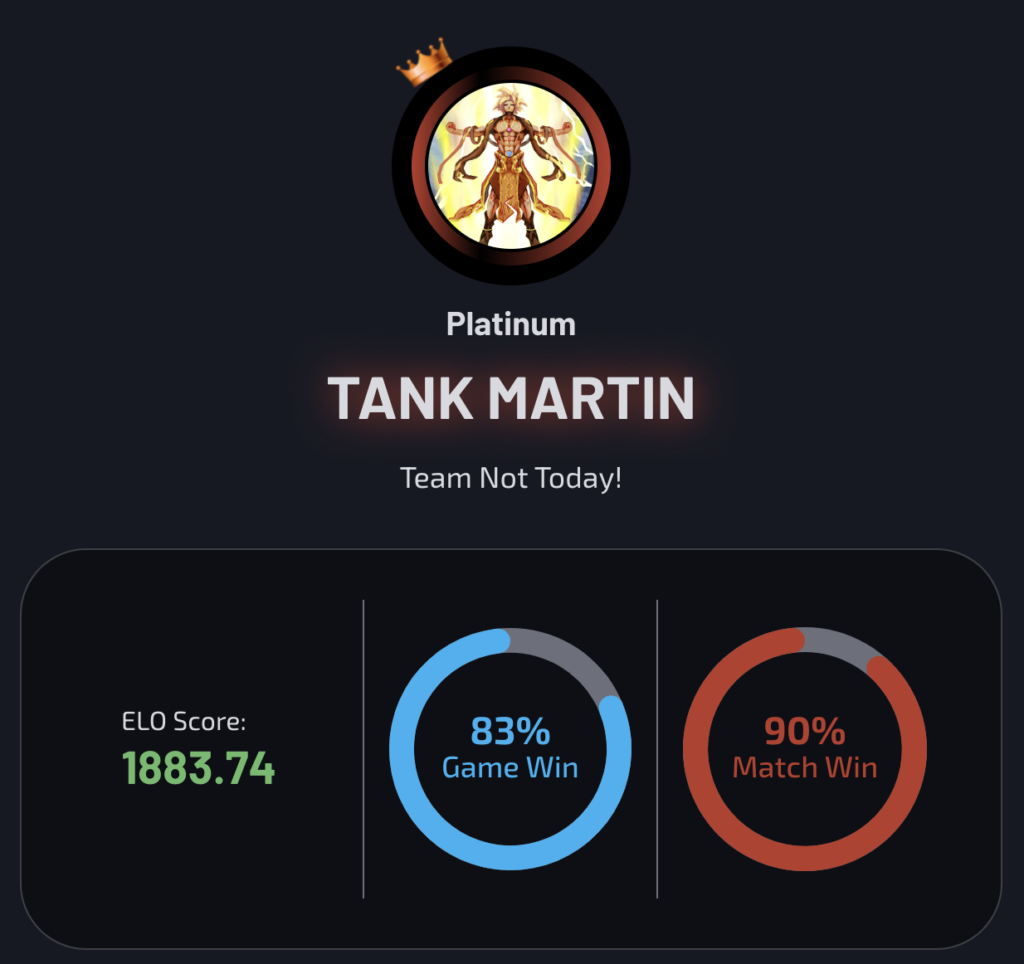 Player Name: Bryan "Tank" Martin
Season 4 Rank: 3rd
Favorite Attribute: Electric
Favorite Akora: Senko-Ken
Favorite Card: Thousand Thunder Senko with Electric Ruins
"I would like to say this season was a fun and very competitive season. There were a lot of great and fun memories that were held at my local shop here in Tifton, GA called S.E.T.S. A big shout-out to my boy Stichieboy that if we didn't go to Jacksonville to a comic convention we would not have the joy of Akora at our shop today.

We at the shop welcome all new players. We are not just a shop but more like a family there. We are willing the help new players learn the game and help older players grow more.

My best and favorite memory I had this season was getting my girlfriend to play. I would love to give a big shout-out to the FieryRedHead. She is a new upcoming Alchemist who runs fire. She picked up quickly in her event, and she took 2nd place. This made me very proud. It was a joyous moment for me because I am the one that got her to play and I pushed her to do her very best… and she did!

In my eyes, Akora is not just a card game to play with random people. It is a game where you can build bonds with other people that might be younger or older than yourself. I formed a lot of bonds with some of the players at my local shop (SuperGumby, Harlee, Zack, and Nathan just to list a few of them.) These fellow Alchemists are and will be a force to go up against in the future.
I only have one more thing to say to all the future and current Alchemists out there: any of y'all can be in this position or better than me. All it takes is finding the right Akora and Attribute to suit your play style and you can achieve greatness in this game like everyone else. Most of all just have fun playing the game and build those bonds with the other players out there; we are all a community of the great game Akora TCG! So till we meet again face to face or on TTS…don't get electrified!"
Top 16 Alchemists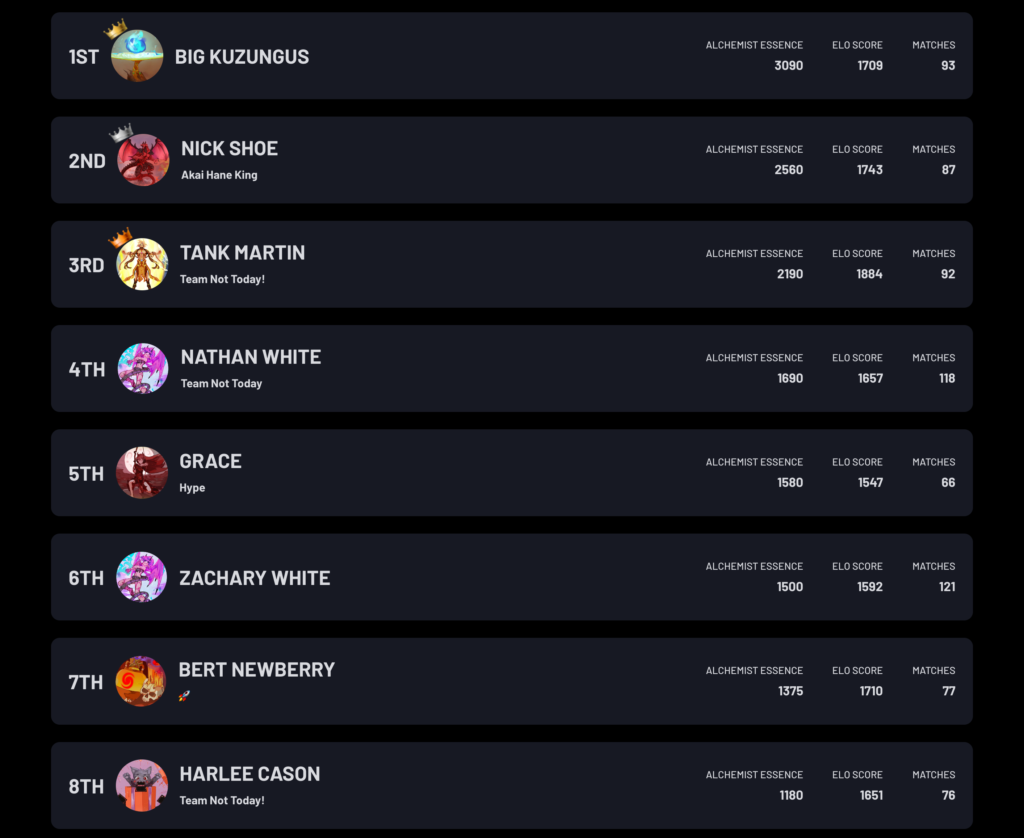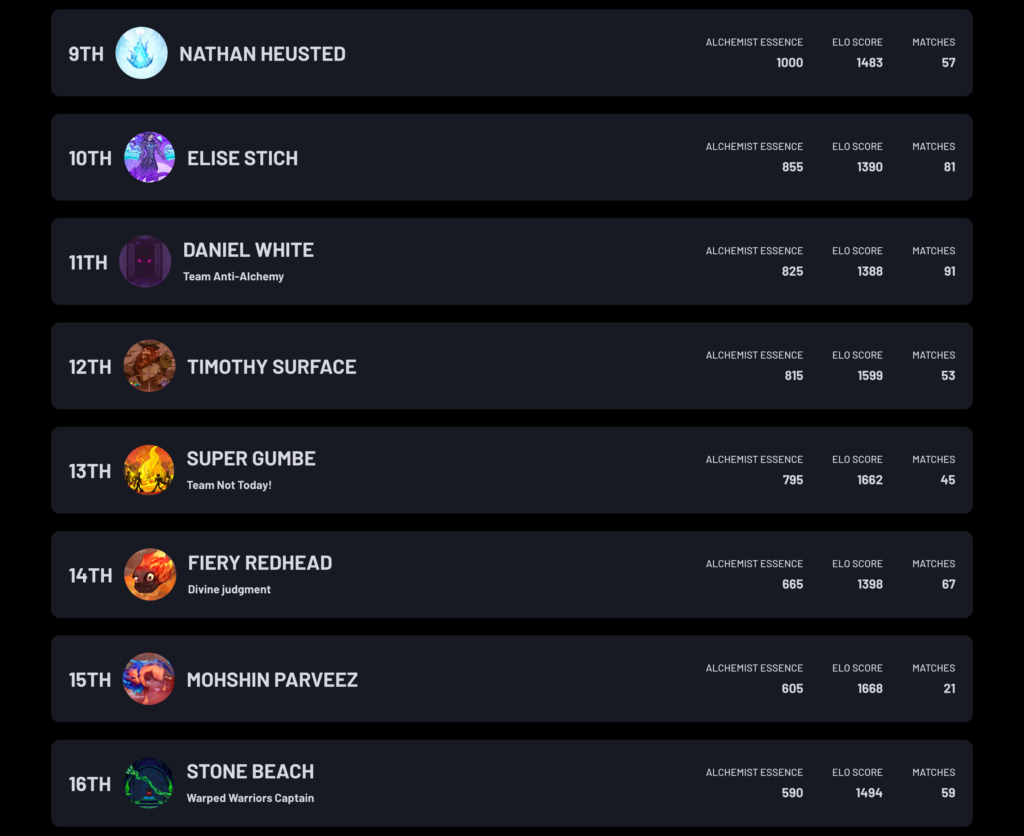 Season 4 Rewards
The prize cards awarded to our Top 16 Alchemists this season feature a brand new Akora, a fierce warrior from the lost sands of Ikithia. This unique Akora, Elizrenn, master of multiple attributes, controls his stone-carved guards with the point of his Zenshi Blades. Only the most skilled Alchemists had the opportunity to bind with this Akora.
The top 16 Alchemists may now embark on an unearthing journey side-by-side the forgotten Elizrenn. May this moment be simply the stepping stone of may untold marvels and millennia-old secrets that you will uncover during your travels in Ikithia.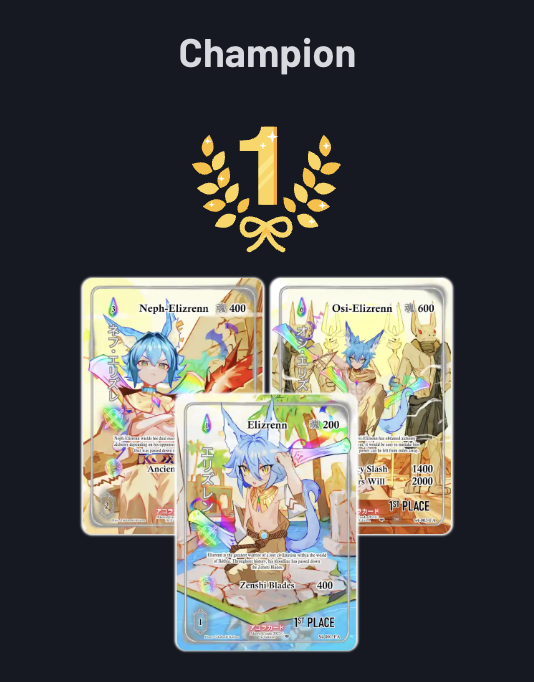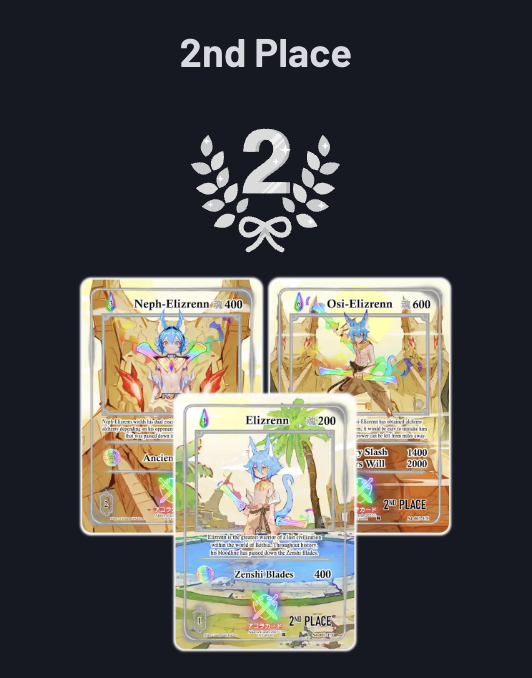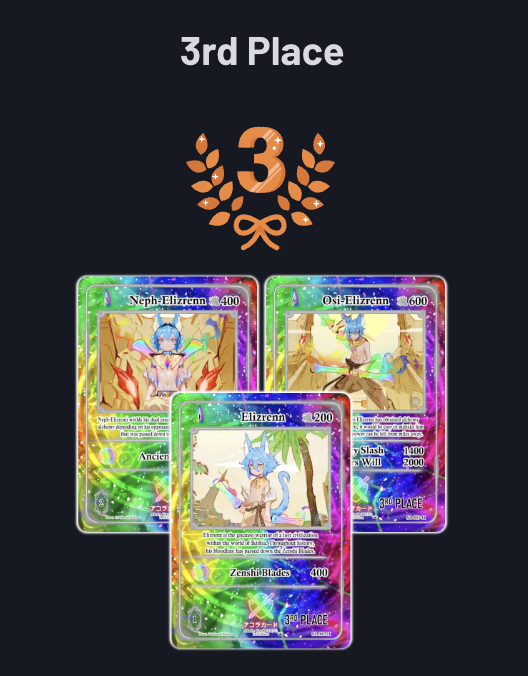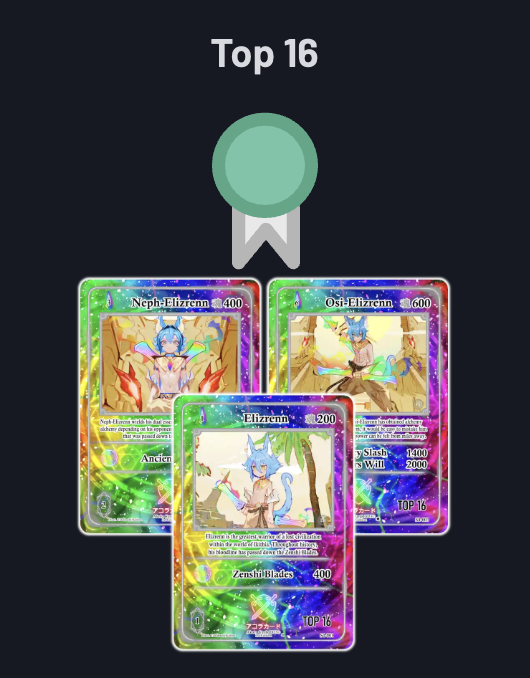 ---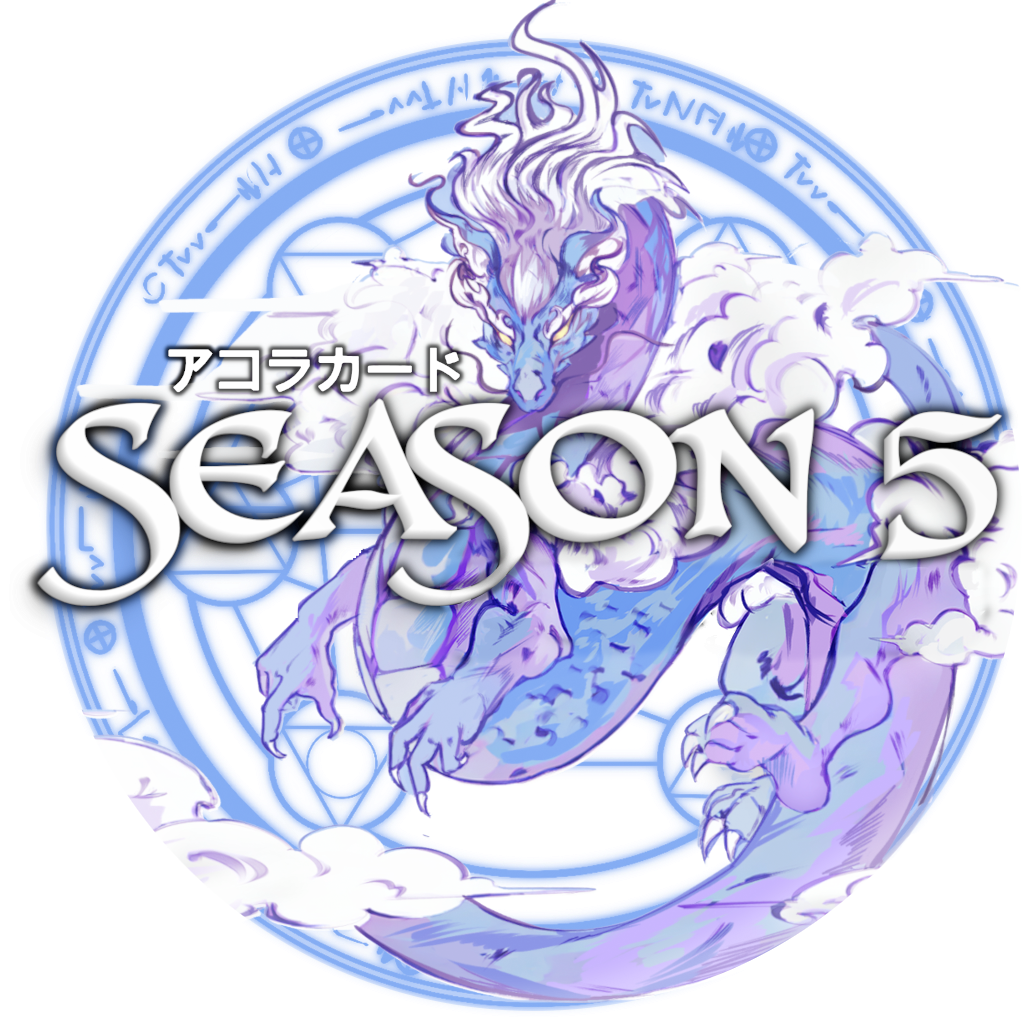 Stay Tuned For Season 5: Trials of Ikithia
Coming September 1st, 2023
Follow along for more updates and information over the coming days!