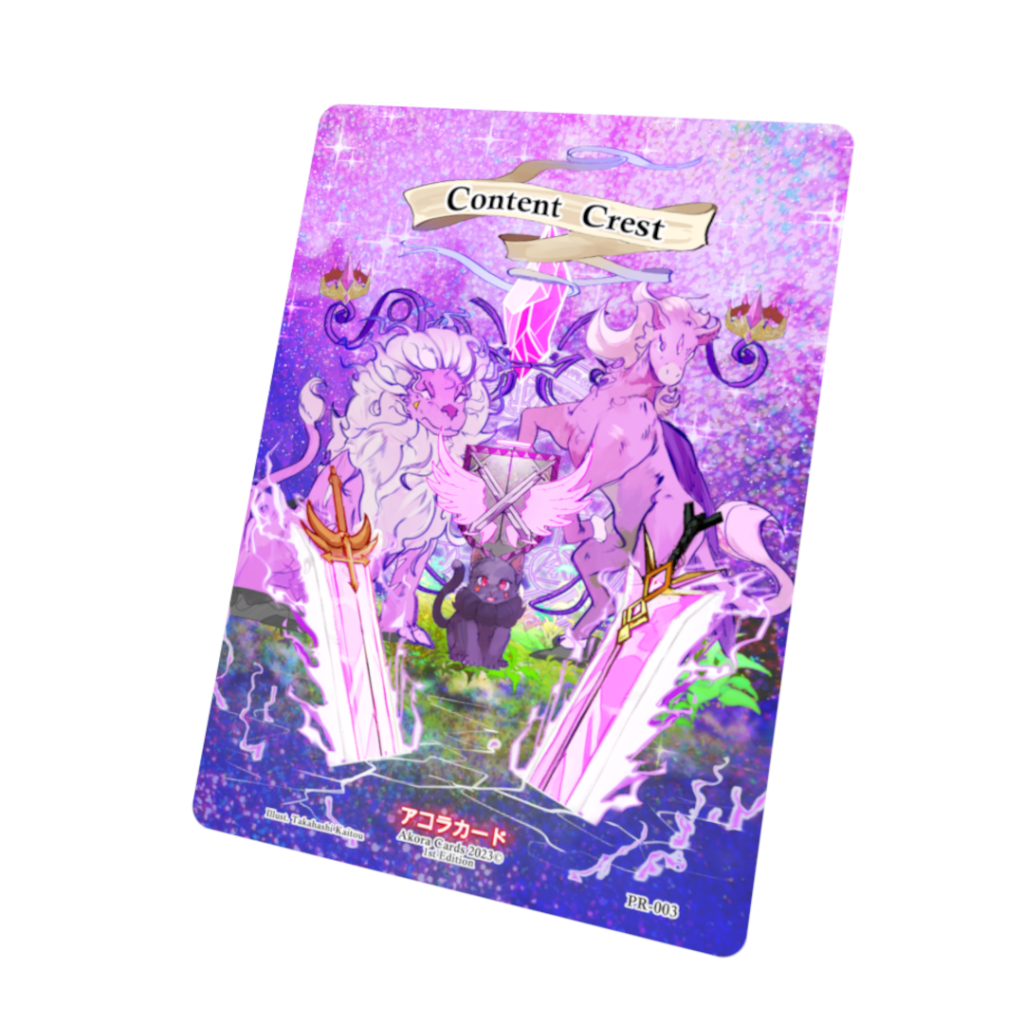 Greetings, Alchemists!
Starting February 1st (2023), Alchemists will have the opportunity to obtain our first ever community promo reward card! Join the Akora community Discord today to participate.
This card symbolizes our gratitude for all of the incredible community members who are sharing Akora content on social media; from collection pictures, to gameplay videos, and everything in between!
We appreciate everyone who has been creating and sharing their Akora journey, and this is just one of the many ways we can share our thanks with you. Continue to showcase your favorite cards, build your communities, and spread the joy of Akora!
Make sure to tag @akoratcg on Instagram and cross post into the community discord (#akora-content-sharing) so we can continue to share and highlight your posts!
Community is at the heart of everything we are doing in 2023. From supporting LGS in as many ways possible as well as continuing to reward the amazing members of the Akora community who are helping bring our game to life. As new people enter the world of Akora, it has been an amazing experience to see existing Alchemists welcome them with open arms.
A Content Crest will be awarded once per week, to one lucky Alchemist!
Weekly giveaway drawings will be held in the #communitygiveaways section of the Akora Official Discord.
Simply post and share your Akora related content to your favorite social media platform(s) and react to the giveaway post to enter!
Good luck!
---
JOIN THE DISCORD COMMUNITY TODAY
---
---